How KCI began...
Our Story
The ministry started in 2011 with the name KFC (Kingdom Force Crew) as a para-ministry under
Greater Grace Temple -Spfld, Ohio where Bishop Ronald Logan is pastor. 
Who is KCI?
An ecclesia of apostolic governance that reigns in the realm of heaven. They are sons and daughters of God who reign are permitted to rule from Zion in the earth; a people called by the Name of God, nameless and faceless, so radiant are they with the presence of the Lord Himself. They are glorious ones. They know the routes of heaven and instruct those in their care in the ways Heaven, my Kingdom. They are ones to whom have been revealed the mysteries of the Kingdom. They can be found in the far reaches of the universe uttering forth the mysteries of God. KCI rules with the authority of heaven, establishing decrees released from the very throne of God itself. Their way is unparalleled.
Our Vision
Kingdom Life on Earth
"Thy Kingdom come, Thy will be done in earth, as it is in Heaven" (Matt. 6:10)
Our Mission
KCI discovers practical routes to Heaven's Culture to establish God's Kingdom on earth. This is accomplished through the outworking & training of:
• Coaching to build a tangible, personal relationship w/God
• Strengthening the spiritual disciplines of prayer, fasting, the word, worship, etc.
• Prophetic Intercession & prayer
• Supernatural healing & miracle training
• Kingdom governance
• Ascending & Operating in the Courts of Heaven and other Heavenly Realms
More About KCI…
We took on the heavy prayer assignment to intercede for my 13-year-old niece (Bryauna Richardson)  who was battling cancer at the time.  Although she graduated to Heaven, we still continued in the pursuit of a miracle for a little boy named Michael with cancer.  A few weeks later, Michael was completely healed!  The ministry then continued in monthly meetings, evangelism, and training in supernatural healing and the prophetic ministry.  We also partnered with our local ministry and established Greater Grace's School of Supernatural Ministry while seeing healing, deliverance, and freedom!
When I moved to Atlanta in 2013, the ministry transitioned and those who wanted to continue an online presence with the ministry could do so but those who did not could stay connected with Greater Grace Temple's School of Supernatural Ministry.
In 2014 we were officially incorporated and renamed KCI (Kingdom Culture, Inc.).  We established a Georgia Hub in addition to our already established Ohio Hub that consisted of individuals hungry and seeking more of God. We also connected with individuals in our KCI family from the following states: Minnesota, Kansas, New Jersey, Florida, Maryland, Iowa, and Virginia.
We now have team members in Ohio, Georgia, Florida, Virginia, Iowa, and Maryland. We have established intercessory prayer sessions and strategic operations in the Courts of Heaven.   KCI walks through this process ( in a group setting) by giving practical steps to experiencing a supernatural, kingdom life.
So far, we have experienced:
Healing & miraculous physical recoveries from autism, cancer, strokes
promotions, re-locations & career doors opening
freedom from captivities
a deeper knowledge of God and the workings of God
In 2017, we started our Ambassador program that allows us to mentor and coach groups of people into a deeper level in God by way utilizing the spiritual disciplines and ascending into Heavenly realms.
We have also established intercessory prayer sessions and strategies for the Courts of Heaven.  It is our goal to continue journeying as we continue to show others the strategies of supernatural life.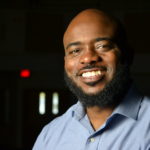 Pstr Samuel Giles, Oversight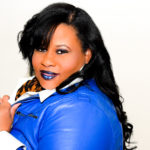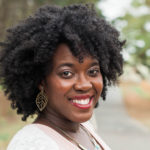 Aleshia Redding, The Bench (Executive VP – Intercession)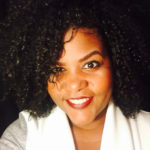 Wendi Richardson, The Bench (Executive VP – Worship Arts)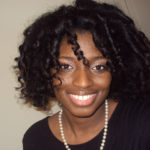 Melanie Moore, The Bench (Executive VP – Youth)
Andrea Randall – Chief of Staff
Christian Scott – Director of Accounting
Katrina Highum – Administrator